The solution is a cement screed.

The same material on floor and wall
BOCA offers a unique cement coatings that can be applied to the floor, wall, stairs, and other surfaces. The only condition is that the area is smooth and firm. Even round shapes do not matter - thanks to the polymer, the screed is slightly elastic and very sticky. It is possible, for example, to cover the seat in the shower, sink, bathtub, cabinet or other objects. The interior can thus be completely joint-free. The cement screed has also no problem with floor heating.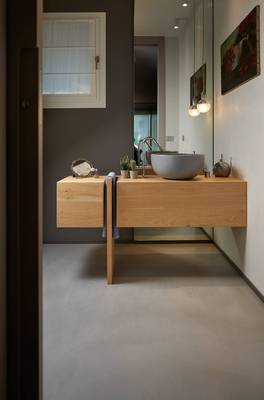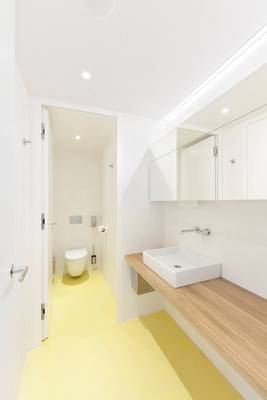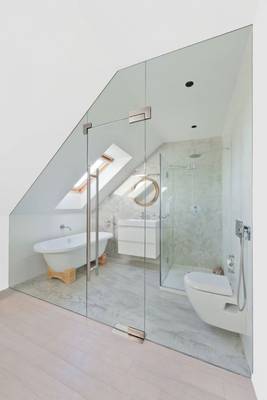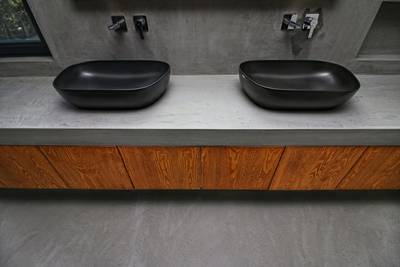 Colors on request
You can have the design screed in many colors, which can be mixed in different strengths. These colors can also be combined with each other and, last but not least, reactive dyes with which the surface can be colored.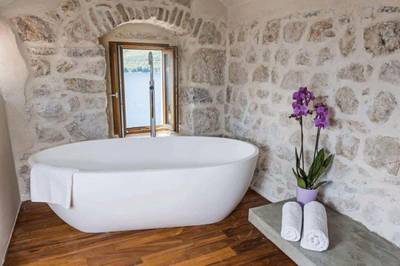 Handmade
Not only the coloring, but also the application of the screed is mainly hand-made, the resultant floor is thus always unique and unrepeatable work.

Properties of our cement screeds:
Mild elasticity – it is a mixture of specially cured cement and polymers.
Waterproof - it can also be used for example in shower or around the pools.
Practicality - our screeds are easy to maintain and require no special maintenance
Color options - they are almost unlimited, depending on the customer's wishes.
Thin layer of application - just 3 mm thick and any smooth and solid surface can be coated with a screed.
High durability - They are resistant to abrasion and weathering and UV radiation.
Can be applied both indoors and outdoors.